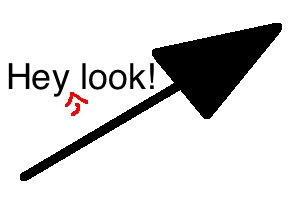 There's a new category on the right end of the navigation bar up top. See it over there, "Teaching"? Yeah. It doesn't have much content at the moment, but it will be developing over the next couple weeks as I put together my teaching portfolio. It will include, among other things, a syllabus for the ENG 104 courses I'll be teaching next semester. When I first expressed anxieties about teaching, people told me, "But you're so good at grammar! You'll be great." While it's true that I know my way around comma rules, I'm still working on learning my way around the classroom—but I am learning and beginning to find the prospect of being in charge of a whole roomful of students a bit less preposterous.
In other news, a short story of mine was recently accepted by The Broken Plate for the 2014 issue. The story is called "Rest In Peace" and features an autobiographical moment of mondegreen—what Wikipedia explains as "the mishearing or misinterpretation of a phrase as a result of near-homophony, in a way that gives it a new meaning." Or, put more plainly, it's the "bathroom on the right" effect:
The chorus actually goes …
Don't go around tonight.
Well, it's bound to take your life.
There's a bad moon on the rise.
Alternatively, though, you might hear it as …
Don't go around tonight.
Well, it's bound to take your life.
There's a bathroom on the right.
And hey, if that's the version you prefer, more power to you. I won't try to correct you—unless you neglect to set off that exclamatory "well" with a comma.